DAZN Opens New Development Centre in Amsterdam
British tech start-up establishes a Netherlands base to power its global expansion plans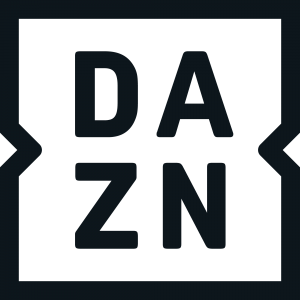 DAZN, the global live and on demand sport streaming service, has announced it will be opening a brand-new office in Amsterdam that will create jobs for 300 by 2022, with roles including software engineers, development managers, and scrum masters.
Ben Lavender, Chief Product Officer at DAZN, reveals that the company will make a significant financial investment to establish a state-of-the-art development centre in the Netherlands during his keynote speech at the SVG Sport Production Summit in Amsterdam. The new development centre will play a crucial role in the evolution of the DAZN product as the home to the R&D and Innovation, Acquisitions and Retention, and Third Party Integration teams.
Headquartered in London, and part of Perform Group, DAZN will join a growing cluster of tech companies already based in the city such as Netflix, Uber, Amazon, Viacom and Booking.com.
DAZN will join growing cluster of tech companies
Florian Diederichsen, Chief Technology Officer DAZN, said: "We are already live in seven countries across three continents and have software developers creating a market leading product in the UK, Poland and now the Netherlands. The new development centre is an important milestone in DAZN's journey to become the world's biggest sports broadcaster, with the best sports streaming product in the market."
Ben Lavender added: "The global sports industry is ripe for disruption and DAZN is leading the change. The ability to hire world class software engineers, development managers and scrum masters at a speed that can match the pace of our growth is essential to our business. We looked at several global locations, but nothing came close to Amsterdam for its infrastructure and the ability to attract the best global tech talent."
"DAZN is a great addition to flourishing Dutch hub"
Welcoming the investment by DAZN, Jeroen Nijland, Commissioner NFIA from the Dutch Ministry of Economic Affairs said: "We are delighted that DAZN has decided for the Netherlands to set up the company's new development centre. The Netherlands is renowned for its creativity and is located right in the heart of Europe. Great access to an English-speaking talent pool and strong international transport connections, make that the country offers an excellent climate for foreign firms looking to expand and thrive. DAZN choosing for Amsterdam highlights that we are fast becoming one of the media and broadcasting centres of the world and we see DAZN as a great addition to this flourishing hub."
First pure sport streaming service sets up in Amsterdam
DAZN is the world's first pure sport streaming service that allows fans to watch their sport, their way, live or on-demand. DAZN offers a 1-month free trial, no long-term contract, no bundles and is already available for sports fans in Germany, Austria, Switzerland, Japan, Canada, Italy and the U.S.
The Amsterdam office is a further demonstration of DAZN's rapid growth since the company was formed in 2016, which now has a global workforce of over 1200. In the past year alone, DAZN has made 750 new hires in the UK.
13 September 2018