LabWare Selects the Netherlands, a Center of Scientific Innovation, for New European Expansion
With expertise in life sciences and agrifood, the company aims to accelerate innovation in laboratory automation and R&D.
U.S.-based LabWare, a global leader in laboratory automation and data management, has opened a new office in the Dutch city of Wageningen. The location at the Agro Business Park Garden Offices marks LabWare's commitment to advancing scientific research and innovation in the region.
Providing automation solutions to improve laboratory productivity, efficiency, data integrity, and compliance, LabWare's data management and laboratory automation systems ensure efficient storage and analysis of laboratory data.
The path to scientific collaboration and innovation
The Netherlands is globally recognized as a center for research and innovation which uniquely positions it to provide robust support for a company like LabWare.
"When we considered our new European expansion, we carefully evaluated various locations and Wageningen stood out as the ideal choice for us. The region's reputation as a center for scientific research and innovation, combined with its strong network of research institutes and potential industrial partners, made it an attractive destination for our company," said Frank Hendriks, Territory Manager Benelux at LabWare.
Boasting a strategic location, state-of-the-art infrastructure and close proximity to a variety of research institutions, Wageningen provides businesses like LabWare with the ideal environment for collaboration and innovation.
Empowering sustainable solutions across sectors
The Netherlands has solidified its position as a leader in agrifood and life sciences and health research and development, offering companies both a customer base and a fertile environment for testing and innovation that emphasizes sustainability. As a key player in both sectors, LabWare supports laboratories in compliance and quality management, helping ensure they meet regulatory standards.
LabWare contributes to innovation and sustainable solutions in agriculture and food production by facilitating research and development. The company's health care laboratory automation solution enables the delivery of quality health care results, operational efficiencies, improved laboratory fiscal management, and regulatory compliance.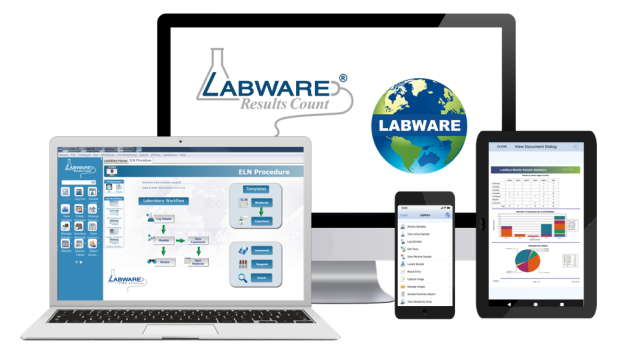 Focused on innovation and collaboration, the Dutch R&D ecosystem provides a supportive environment where LabWare can leverage success. The Invest in Holland Network supported LabWare together with Wageningen University & Research (WUR), Kadans and the Agro Business Park Garden Offices with their establishment in the region.
About LabWare
LabWare was founded in 1987 in Wilmington, DE by Vance Kershner. For more than 30 years, the sole focus has been to build the best laboratory informatics solutions in the world. Equipping laboratory managers, scientists, and analysts to work efficiently, accurately, and in compliance.
Source: Oost NL
3 August 2023