Aquacycl Rides the Wave of Innovation with Netherlands Expansion
Leveraging the unique Dutch ecosystem the company introduces its pioneering water technology solutions to Europe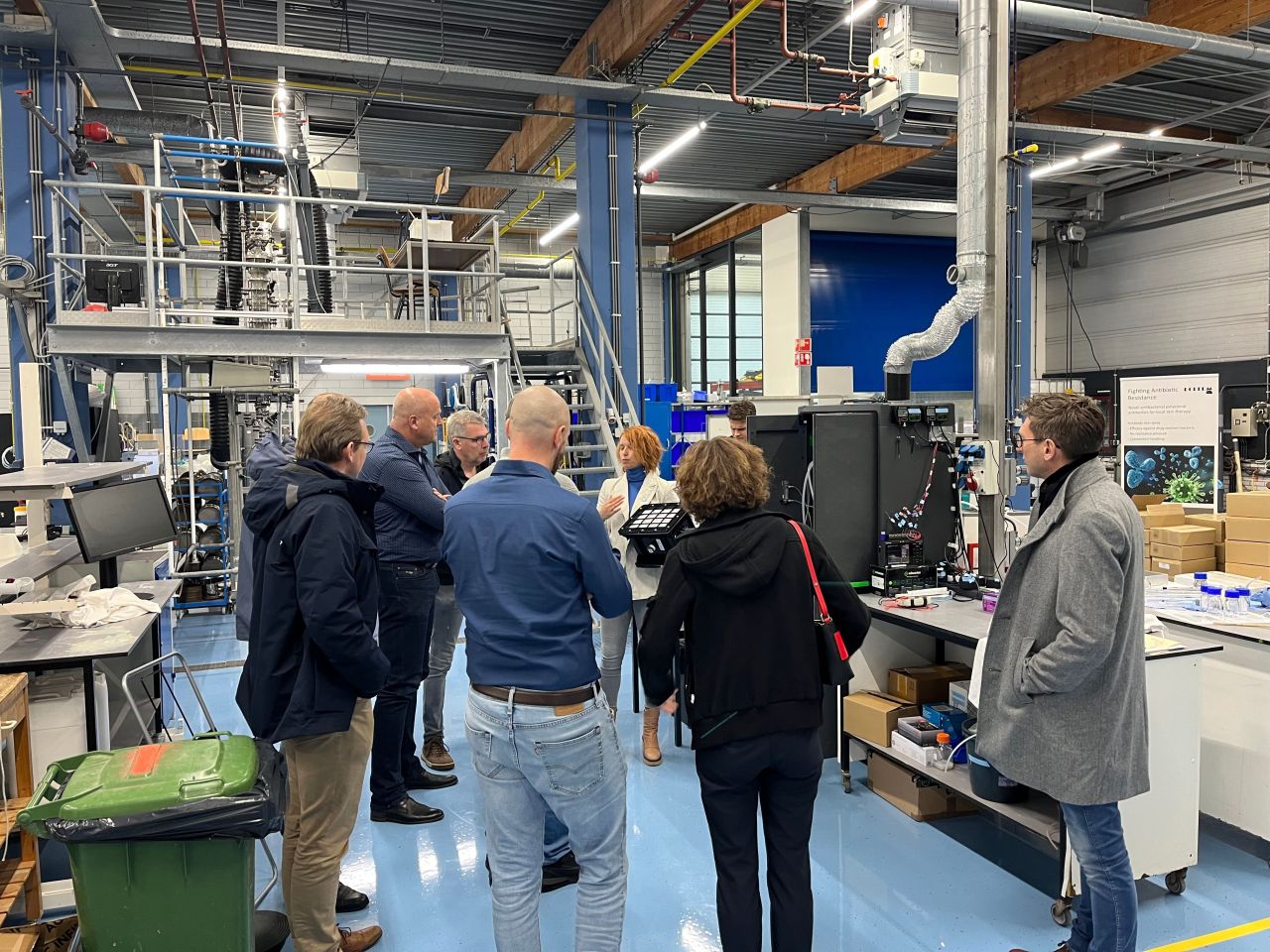 U.S.-based wastewater treatment company, Aquacycl, has established its European headquarters at the WaterCampus in Leeuwarden, the Netherlands. This strategic expansion reinforces Aquacycl's presence in the European market. It also further underscores the Netherlands' commitment to innovating and nurturing sustainable water management solutions. Specializing in cutting-edge Biological Oxygen Demand (BOD) treatments, Aquacycl is dedicated to tackling the pressing global issue of untreated wastewater discharge in various industrial sectors.
Addressing growing water challenges worldwide
In an era where sustainable wastewater treatment solutions are paramount, Aquacyl's innovative technology represents a significant leap forward in promoting energy conservation and environmental stewardship. Leveraging its technology to combat global water challenges.
Europe's pivotal role in Aquacycl's expansion strategy is a response to increasing global water challenges. Moreover, regulatory demands, disclosure requirements and consumer preferences are pushing for the adoption of sustainable technologies to align with Environmental, Social, and Governance (ESG) goals. As companies across Europe and beyond face mounting pressure to achieve net-zero carbon and water targets, they are actively seeking innovative solutions to bridge the gap. Aquacycl's strategic decision to establish a European office is well-aligned with the evolving regulatory landscape and market demands.
With global companies looking to achieve net-zero carbon and water goals, exploring novel technologies has become imperative.  Aquacycl's decentralized wastewater treatment service is crucial in assisting companies in tackling some of the most complex wastewater issues, all while reducing greenhouse gas emissions by 90%.
Orianna Bretschger, the CEO and founder of Aquacycl, emphasized the significance of their approach, stating, "The guaranteed compliance, cost savings, substantial energy efficiency gains, and remarkable reduction in greenhouse gas emissions address the primary concerns of our corporate clients. As regulations become increasingly stringent in Europe and worldwide, and companies are compelled to disclose, mitigate, and offset emissions, solutions like Aquacycl's offer a win-win scenario by delivering sustainability and operational benefits."
The Dutch water technology sector leads the way in innovative solutions
Aquacycl has found a valuable partner in the Water Alliance at the WaterCampus. A pioneering force in the water technology sector, the Water Alliance has been instrumental in establishing connections within both the local and global water industry, offering essential laboratory resources for water quality analysis and critical staffing support for conducting wastewater sample tests. Moreover, their close collaboration with R&D teams has been a driving force in the ongoing innovation of Aquacycl's system.
"We are thrilled to welcome Aquacycl to the WaterCampus," stated Hein Molenkamp, Managing Director at Water Alliance. "This helps to showcase what an important role Water Alliance is playing in driving innovation and global collaboration in the water sector. We are proud to have companies that are addressing some of our most challenging water problems choosing to join us at the WaterCampus. Our community of diverse stakeholders helps set the foundation for success for companies in the water sector."
Aquacycl's decision to invest in Holland highlights the nation's position as a driving force in the water technology sector. Through collaboration with key industry players and governmental bodies, the Netherlands showcases its dedication to sustainable water management practices. The country also addresses the need for pioneering solutions in attaining net-zero carbon and water targets.
Aquacycl has received ongoing support from key Dutch entities including the Water Alliance, the Investment and Development Agency for Northern Netherlands (NOM), the NFIA and the economic team of the municipality of Leeuwarden.
About Aquacyl
Aquacycl offers comprehensive solutions for the treatment of challenging industrial wastewaters, helping companies reduce costs and meet regulatory compliance. By substantially reducing greenhouse gas emissions, Aquacycl contributes to the preservation of healthy watersheds and global climate goals, establishing itself as a global leader in decentralized wastewater treatment applications.
8 November 2023