Hyzon Motors Launches Europe's First Hydrogen Trucks in the Netherlands
US-based mobility company announces the launch of its European headquarters and manufacturing center in Groningen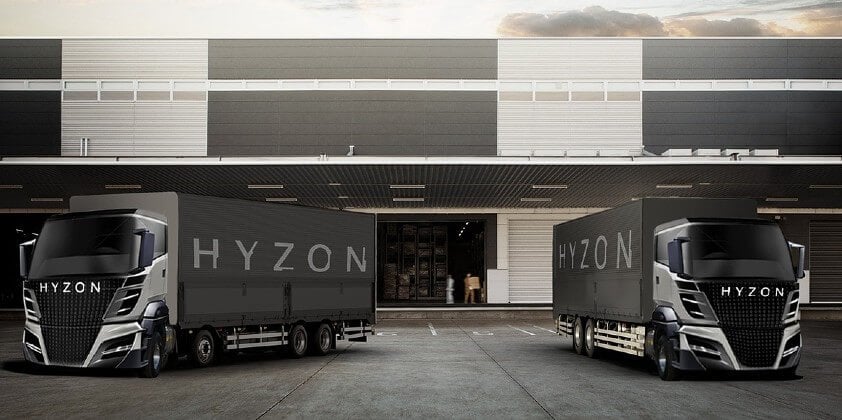 US-based hydrogen vehicle company Hyzon Motors Inc. has announced the launch of Hyzon Motors Europe B.V., its new European headquarters and manufacturing center in Groningen, the Netherlands. By expanding to the Netherlands, Hyzon will advance its mission to accelerate the introduction of hydrogen-powered commercial vehicles that produce zero emissions and thus reduce the global carbon footprint.
Based in the innovative province of Groningen, the company expects to ship hundreds of zero emission heavy vehicles by the end of 2021. With the Netherlands' focus on sustainability, Hyzon is poised to innovate mobility and sustainability solutions through its fuel cell technology.
Hyzon's European announcement follows the company's re-launch of the former General Motors' fuel cell facility in New York. The Groningen facility will enable the company to meet the growing demand for commercial vehicles that can help transition away from diesel fuel toward a sustainable future.
Investing in the Dutch hydrogen economy
The launch of Hyzon Motors Europe comes on the heels of the recently announced NortH2 green hydrogen project by Gasunie, Groningen Seaports and Shell Nederland in Groningen. NortH2 is the largest green hydrogen project in Europe. With some of the world's leading energy producers and tech companies investing in Groningen to develop hydrogen-based solutions, it's clear that the hydrogen economy of the future will be built in the Netherlands.
Joining forces across continents
Hyzon has teamed up with Dutch fuel cell pioneer Holthausen Clean Technology B.V. to offer high quality, locally built zero emission commercial vehicles that meet European standards. Through this partnership, Hyzon will reduce supply chain interdependencies and create new local jobs in environmentally sustainable industries.
"As a European pioneer in fuel cell vehicle commercialization, Holthausen Clean Technology has been delivering fuel cell trucks for years, and we are honored now to join forces with our US partner, Hyzon Motors, to bring the most advanced fuel cell truck technology to European customers," said Max and Carl Holthausen, joint Managing Directors of Hyzon Motors Europe.
The first zero emission heavy vehicles in Europe
Encouraged by the European Union's goal to achieve a $140 billion hydrogen economy by 2030, Hyzon is at the heart of post COVID-19 economic recovery efforts, which will have a strong focus on sustainability.
Hyzon is the first company to produce zero emission heavy vehicles in Europe, with lead times of 6-8 months for heavy and medium duty trucks. It's the only company in the world currently offering zero emission trucks weighing more than 44 tons.
Equipped with mature high-power fuel cell powertrain technology and the leading fuel cell vehicle integration experience in Europe, Hyzon offers zero emission buses and trucks with no operational compromises. The company's Groningen facility is already shipping hydrogen-powered heavy vehicles, in addition to taking orders for delivery across the continent.
Source: FuelCellsWorks
24 July 2020