Since a predecessor company of Hexion Inc. purchased a legacy Shell business in the Pernis section of Rotterdam in 2000, the global leader in thermoset resins has continued to invest in the Netherlands. Based in Columbus, Ohio, the company now has its European headquarters and administrative offices near the Pernis plant, which produces liquid epoxy resins, BPA, and Versatic Acids™ and Derivatives that are distributed throughout Europe and to its other specialty operations throughout the continent. A separate building within the complex focuses on Process Technology related to coatings and composites. In addition, Hexion manufactures additives for architectural coatings in Moerdijk and operates a large formaldehyde plant in Botlek. Today, the company employs approximately 650 people in the Netherlands.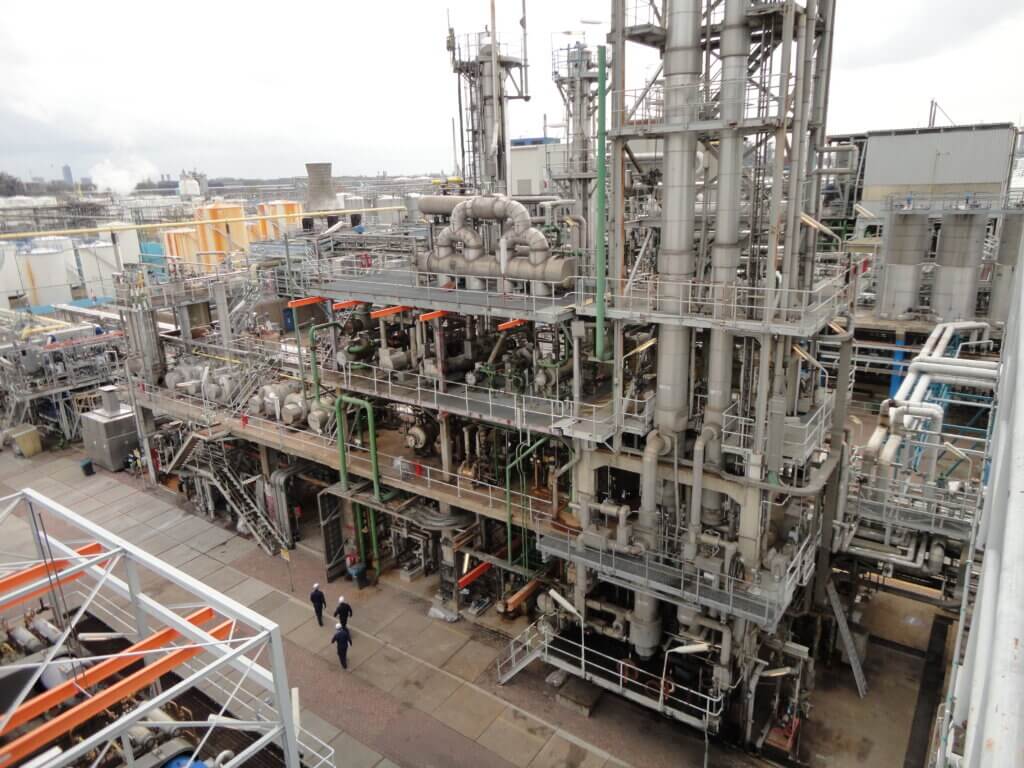 Favorable business climate and deep talent pool
The Netherlands offers a favorable business climate, an innovative mindset and a good logistics infrastructure that offers access to the rest of Europe, according to Mark Bidstrup, Hexion Senior Vice President and Treasurer. With both its Pernis and Moerdijk operations located in one of the main Dutch chemical clusters and served by the Port of Rotterdam, the company can realize efficiencies in raw material supply chains and distribution, as well as leverage shared utilities such as electricity and steam grids, he noted. He added that operating within chemical industrial parks also facilitates the company's commitment to safety and compliance with the latest regulations.
Availability of highly educated and multilingual talent has been equally crucial to the company's success in the Netherlands, he remarked. From process engineers to professionals working in its administrative offices, Hexion has been able to find the workforce it needs to meet the needs of the business. "The associates are very good at helping us optimize the efficiency of our production processes and looking for the next best practice to leverage across our company worldwide," Bidstrup said.
Hexion has maintained an open relationship with the Netherlands Foreign Investment Agency, knowing that the government agency can provide support with expanding operations in the Netherlands by providing information and connections with partners.
A smooth transition to working and living in the Netherlands
Bidstrup, who moved to the Netherlands in 2009 just as the world was dipping into a recession, recalls his two years in the country fondly, noting that there was an "ease" to living, working and doing business there as an American. "It was very easy to drive to our other sites for face-to-face meetings, plus nearly everyone speaks English and switches to it effortlessly to help," he commented.
He and his family lived near The Hague, where his three children ranging in age from 8 to 12 attended the American School. "They really enjoyed their exposure to multiple cultures, as well as their time playing basketball in local Dutch leagues," he said. "We traveled a lot to other European countries and taking the train is such a refreshing way to travel. We made many memories."
As Bidstrup looks to the future for Hexion, he says that the company will continue to look for ways to optimize its processes, plants and product lines. "One area of focus in the Netherlands will be sustainability with products ranging from adhesives for giant wind turbines to expanding our products via low emission coatings," says Bidstrup. With 4,000 employees and 47 production and manufacturing facilities worldwide serving a broad range of industrial and construction markets, Hexion should have plenty of opportunities ahead to make a global impact.