A Dutch Model for Smart Mobility
How the Netherlands is driving the future of sustainable transportation
With 23 million bikes and just 17 million citizens, the Netherlands has long been associated with sustainable transportation. In 2019 the government pledged that all new passenger vehicles will be emissions-free by 2030, among other environmental goals, including a shift towards more efficient cycling and public transit options. More than just a bike-friendly nation, however, the Netherlands provides ample opportunity for foreign companies looking to the future of smart mobility.
Recently, U.S.-based companies like Hyzon Motors Inc. have launched their European headquarters in the Netherlands, bringing their zero-carbon commercial vehicles to a new market. Meanwhile, Japanese-owned Yamaha will also be operating its e-bike business from Amsterdam.
From cutting edge research to a robust startup scene, ideas in the Netherlands are spinning like the spokes of a Dutchman late for work.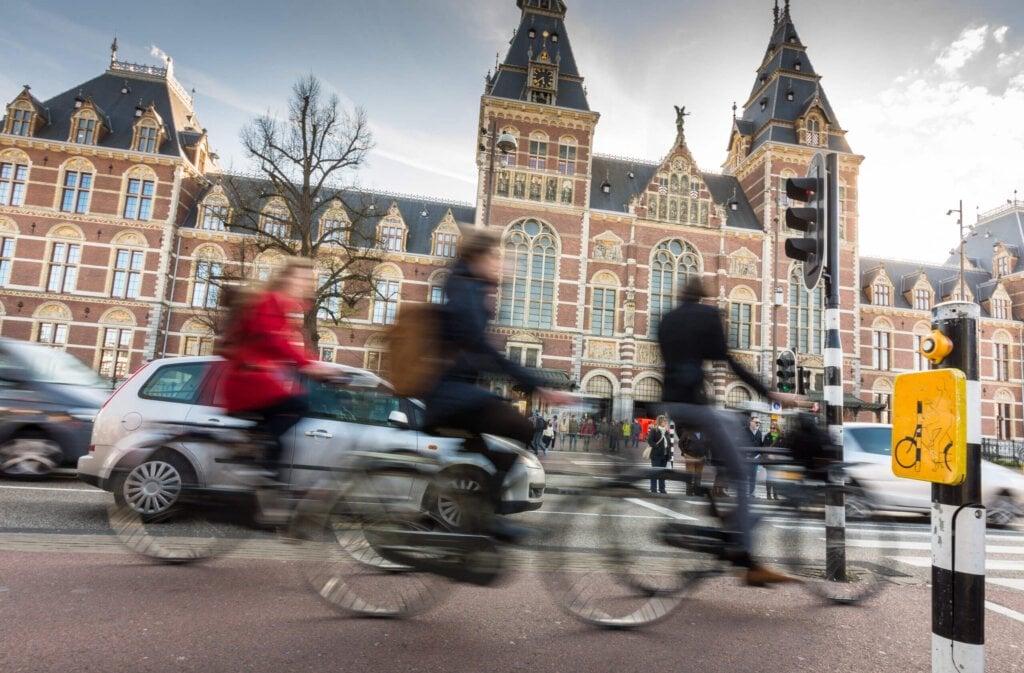 Why get smart about mobility now?
With calls for cleaner travel followed by a global pandemic, sustainability has been an important cause for the Netherlands long before other cities like Paris and London started joining the cause. Most recently, Benelux nations released a political declaration urging their European neighbors to embrace the bicycle more fully, looking largely at the Netherlands for inspiration, where smart mobility is already a way of life.
By innovating the ways people travel and exporting their ideas – whether it's hydrogen-powered engines or new takes on classic bicycle technology – the Netherlands leads on the mobility front with both business and research endeavors. Dutch innovators are looking more holistically at mobility to ensure the most sustainable multimodal transportation options are available.
Borrow a bike?
While implanting cycling culture in the Netherlands is hardly a challenge, exporting the know-how of Dutch entrepreneurs remains a viable business. For foreign companies looking to make inroads to smart mobility, a vibrant group of entrepreneurs in the Netherlands are sparking ideas left and right.
A young group of students established Bike4Now, providing cycle rentals without relying on fixed docks. The app-driven service resembles those made popular in China, like Ofo and Mobike, that famously created a surplus of bicycles in recent years. Other services provide alternatives to bike ownership. Swapfiets is one company based in the Netherlands that has since spread to other European cities like Paris and Milan. A monthly subscription offers users a bicycle and free repairs should anything happen. By reducing hurdles to ownership – changing an air tube is hard work! – the service encourages cycling and provides templates for future applications. The approach is holistic – the Hague recently built one of the largest bicycle garages in the world to accommodate all of this bikes.
New technologies, new approaches
The cycling tradition remains strong in the Netherlands, but smart mobility requires rethinking automobiles for those who need them. ViriCiti, based in Amsterdam, is a startup looking to accelerate the use of electric transport in the country, already implanting its technology in more than 65% of Dutch electric buses. New battery technology from Leydenjar Technologies has created 100% silicon batteries, transforming possibilities for electric vehicles alongside players like Durapower and Tesla.
The Netherlands is also home to Europe's largest green hydrogen project in Groningen, paving the way for further development of zero-emission hydrogen-powered vehicles. A local company, Everything About Hydrogen, even produced the first hydrogen-fueled scooter in Arnhem in 2020. While still in its infancy, the hydrogen fuel sector will come of age in the Netherlands.
Moreover, Lightyear, a company out of the Brabant region, aims to have long-range solar-powered electric cars available by the end of 2021. The startup has already provided solar rooftops for Tesla.
Rethinking mobility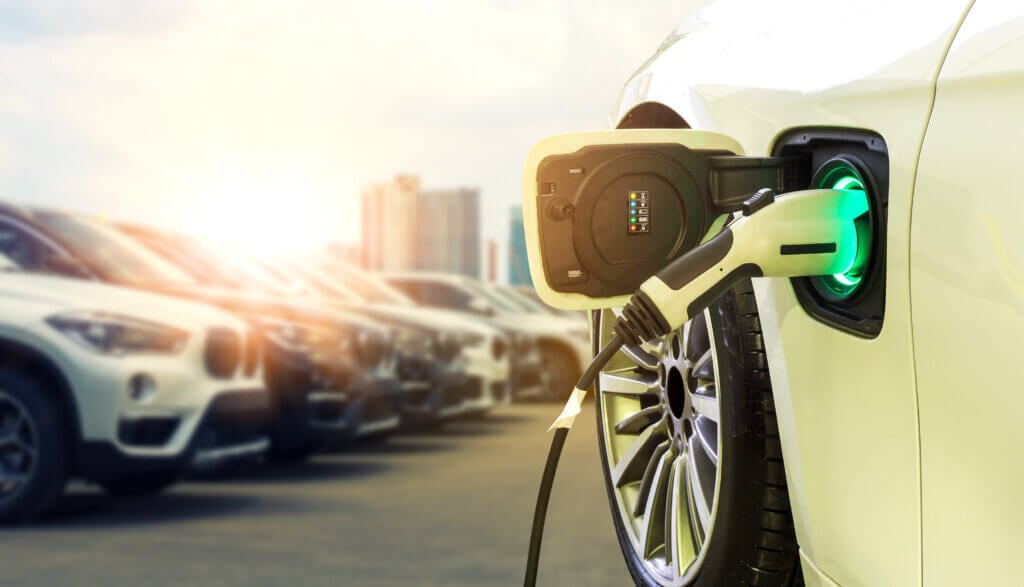 New technologies are only as exciting as the hands they are in, and the Dutch embrace the forward thinking needed to apply them in exciting ways. To that end, the country provides ample opportunity to collaborate between businesses, universities and the public sector, like independent research organization TNO. The Dutch government also works closely with international business and research communities to develop new ideas applicable to mobility, sustainability and safety.
One innovative R&D center, Brightlands Materials Center, is at the forefront of creating lightweight elements applicable to automotive production, providing further opportunity to tap into Dutch excellence. The future of the car industry is constantly reimagined at the Automotive Campus in Helmond, where 1250 workers, including 600 students, design tomorrow's vehicles with innovation and efficiency in mind.
A big part of smart mobility is imagining and developing automation. The innovative WEpod driverless vans out of Delft University are one example. All of this technology is not limited to the roads, with autonomous boats in development for navigation along Amsterdam's canals.
The Netherlands also features a leading research university with a strong focus on smart mobility, the Eindhoven University of Technology. Ranked as a top university for collaboration with the industry, 15% of its research is in partnership with businesses. The center's Artificial Intelligence Systems Institute develops projects focusing on driverless and AI technology, leading future travel. The Vi-Das project, for example, seeks to integrate new technologies to assist drivers and, eventually, create entirely automated automobiles.
Infrastructure leader
Once the technologies and ideas blossom, how will they become part of society? What the Netherlands is primed to do, more than before, is to be a leader in reimagining urban infrastructure to respond to needs of smart mobility. The most important challenge to overcome is making alternative transportation possible in the first place. For cyclists in Groningen, the new Blauwer Loper (Blue carpet) is a 1 km wooden cycle and pedestrian bridge spanning the water, made with sustainable methods to weather the elements for many years. While small compared to remapping an entire city, the bridge is an example of how Dutch ingenuity can meet infrastructural needs in sustainable ways.
Even in urban areas, geographies are adapting in innovative ways. Amsterdam is known for its bike paths, but the city is committed to embracing more complete, safer accessibility for cyclists. The Cuyperspassage, opened in 2018, is a 100+ meter tunnel running from the city's train station to the IJ Riverfront, welcoming some 15,000 cyclists a day. The city also offers its citizens free electric car stations to advance its smart mobility goals.
However, Amsterdam wasn't the only city to improve its transportation system. A small town with 22,000 inhabitants, Woensdrecht, updated a 10 km bike route to Bergen op Zoom, a neighboring town, with LED lights that automatically turn on only when a bike or car passes. They use less electricity and can be outfitted with cameras and microphones, Wi-Fi mesh network receivers, future 5G transmission points, and air quality sensors.
On a larger scale, Merwede, a district in Utrecht, bills itself as a city of the future. For foreign businesses looking to the Netherlands, there is the chance to get in on the ground level as sustainable approaches are born, and then helping to spread them around the world. The former business park is undergoing changes to become an urban district that prioritizes cyclists, pedestrians and effective public transportation, creating the neighborhoods with mobility in mind.
Driving change
Looking internationally, the futuristic Hyperloop underscores time and again how the Dutch are pushing boundaries. This proposed transport connection, being developed by Hardt, could cut travel time in half between Amsterdam and Paris. The Hyperloop provides a new model for inter-city travel in Europe and beyond that produces zero carbon emissions. While Europe anxiously awaits the Hyperloop development, the Dutch continue to lead the way.
The country continues to serve as a test market for transportation innovation, proving what works, and then sharing it with the world. For foreign businesses looking to adapt and innovate, the Netherlands provides all of the people, research potential, entrepreneurial ship and successful examples of how to embrace smart mobility. Companies looking to tap into this expertise can connect with Invest in Holland to set their plans in motion.
16 September 2020