From Agtech to Table: How the Dutch are Reaping a New Harvest
Dutch innovation in agtech creates ripples throughout greenhouses and open field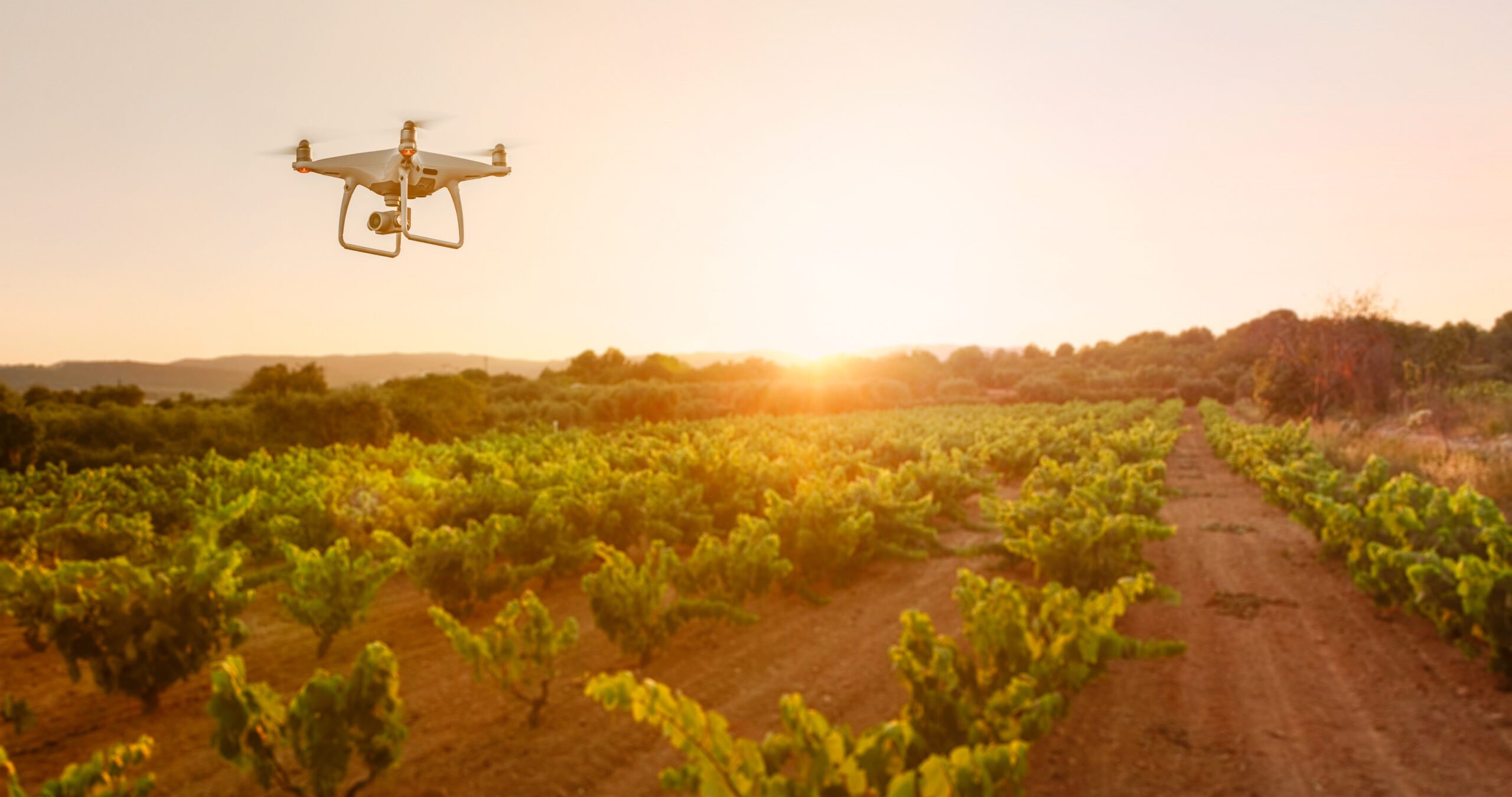 The world's population is growing, and with it a need for greater access to sufficient, nutritious, tasty and sustainably produced foodstuffs. Agriculture and horticulture have come under heightened pressure to fill these food production demands, even as interests in sustainability and plant-based nutrition continues to increase. Adding insult to injury, an entire generation of farmers are aging out of the workforce and younger generations are more interested in city life, according to BBC's Follow the Food series, which "examines the biggest challenges facing the world food system."
The Dutch are looking to the future and preparing for it with new and innovative solutions to the challenges that the agricultural industry faces. How are farmers and breeders to meet these new requirements? Through combining a deep understanding of agronomy and food science with smart technologies, of course.
With an ability to monitor crop growth and disease more efficiently than the human eye (and at a much higher speed) robots and data systems have the potential to optimize farming throughout the agriculture and horticulture industries.
In the Netherlands, sustainable practice has long been a mantra, spurring new practices and approaches that have made it a leader in the field. Examples of ground-breaking innovation are in Dutch horticulture, as well as in our open field and plant-based nutrition.
Here are just a few ways the Dutch are helping to push agriculture and horticulture into the next frontier.
New and revolutionary technology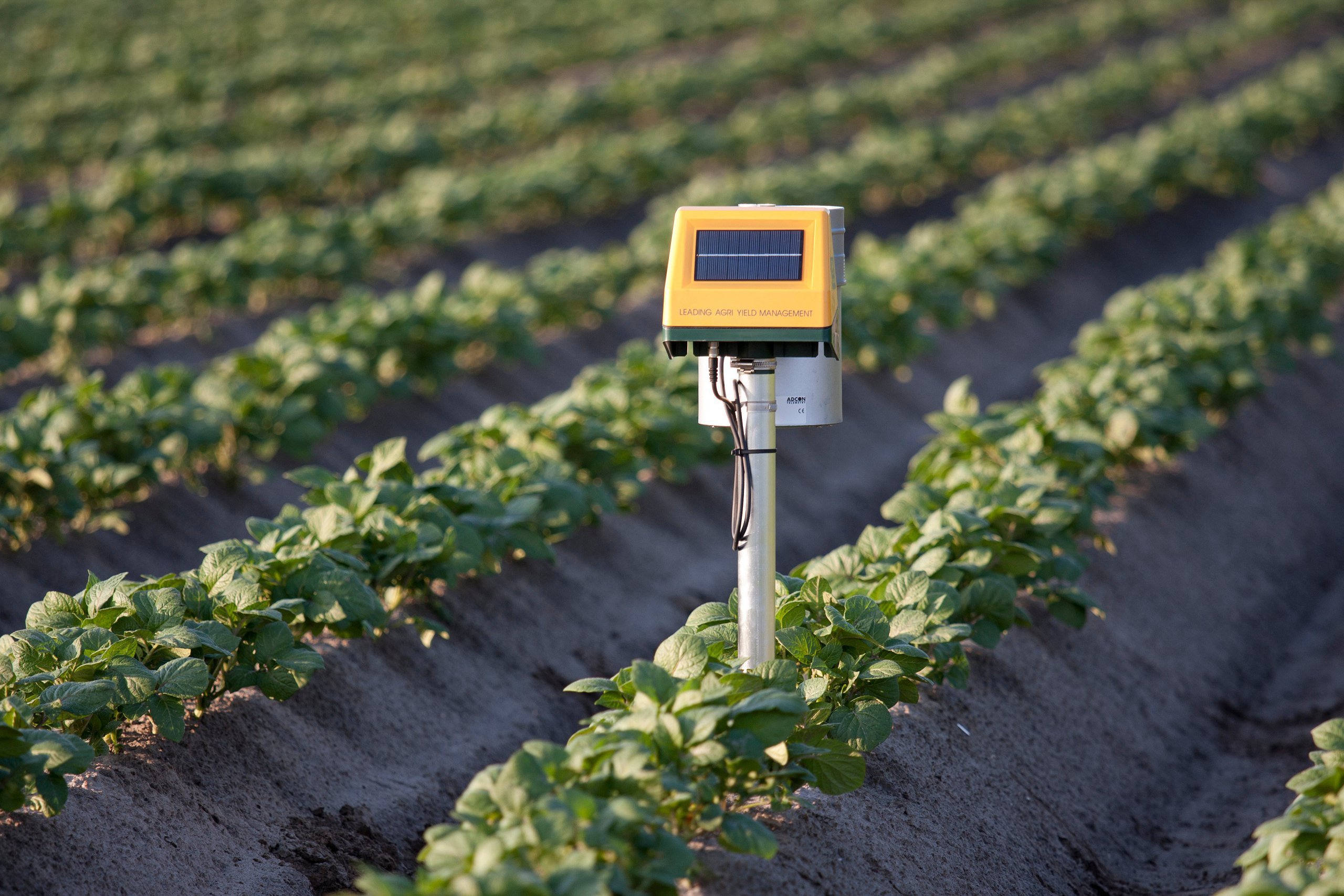 Artificial intelligence (AI) software and hardware has the potential to replicate human behavior such as learning and problem solving. Robots are already used in many industries, including manufacturing and automobile production — filling the need for greater precision and safety while reducing labor costs.
Technology providers in the Netherlands are at the forefront of creating solutions that answer many of modern society's challenges. Robovalley at Delft University of Technology provides space for companies to explore new ideas in AI and robotics. For example, researchers from TU Delft's MAVLab have been developing swarms of tiny drones with the capability of mapping out difficult to explore areas — an ability which could have widespread applications, including the surveillance of buildings, emergency services, and even the regulation of agricultural crops.
Another innovation came from Wageningen University & Research (Food Valley, nicknamed because of its prowess in food innovation). This autonomous robot, called SWEEPER, is capable of scanning sweet peppers, detecting maturity level and harvesting them. Machine learning also allows the system to avoid leaves and carve out the most optimal path to cut peppers from their stems.
Not all agricultural robots are the same, though — nor should they be. Different crops call for special cutting techniques. VDL's advanced AI robot is unique because it will be capable of clipping leaves from around the cucumber, allowing more sunlight in and encouraging better growth of the fruit. In effect, this has the potential to increase cucumber yields by 30% per square meter. The software used to detect leaves is the same software used to digitize a photo of a human face for facial recognition and similar processes. In theory, the same circuit board might be useful in the healthcare industry to perform simple tasks for patients.
The future of agriculture is precision-based smart farming. Satellites and infield sensors can also monitor optimal planting times and test soil quality so that farmers only deploy water, nutrients and fertilizer when needed. Technology is making agriculture so precise that Mantispectra, a spectroscopy company located in Eindhoven, developed a multi-pixel spectral sensor capable of analyzing fruit ripeness through integrated photonics technology.
Highly connected, data-driven systems
The Netherlands isn't only innovating in standalone tech. The country is supported by digital infrastructure which ranked among the top five in the Global Innovation Index 2020.  By using technologies like the Internet of Things (IoT), entire systems are being built around the idea of bringing together automation and data and using that data for continuous improvement and machine learning.
The Dutch startup AgroExact noticed a need from agricultural farmers for local weather data at an advanced, precision-based level. The company set up a business model where farmers can purchase data from a national network of weather stations. There are no upfront costs, but instead growers pay only for data from the stations on an annual basis. Growers can also purchase sensors to monitor soil moisture which would inform them of when to irrigate.
International businesses are also keen to tap into the data systems mastered by the Dutch. Autogrow, a New Zealand-based agtech company that chose the Netherlands in late 2020 to support its growing customer base, is working on solutions to help farmers remotely monitor and automate their greenhouses.
In Eindhoven, the innovators at Aris know the value of automation, developing digital phenotyping and sorting processes for farmers – essentially creating digital eyes to help farmers at all stages of growing. Their innovations have been expanding for over two decades, developing precise robotic harvesting and sampling procedures for farmers.
The research and development sector is robust as well. As a part of the Grow! Project, Dutch innovators at HAS University are partnering with Belgian researchers to use ion-selective sensors in the evaluation of pH levels, nutrient absorption and other essential elements in greenhouse horticulture.
A high-tech horticulture sector
High yield crops cannot be grown without access to high quality seeds. Innovation in the Dutch horticulture sector builds upon a history of strong collaboration between seed companies, growers and technology providers. These collaborative efforts have created an ecosystem in which all parties can easily find each other to solve tomorrow's challenges.
BASF-Nunhems, Bayer-Monsanto, Bejo, Enza and other vegetable seed breeders have all conducted extensive R&D in the Netherlands into growth patterns that produce the highest quality yields in a variety of environmental conditions. Additionally, AgBiotech companies like Keygene are leading the way in developing molecular breeding tools, while Incotec provides a variety of seed coating solutions to create more uniform seeds in both greenhouse and open field environments, thus protecting them from biotic and abiotic stress.
DENSO, the world's second largest automotive technology supplier, collaborated with Certhon in early 2020 to provide automated indoor farming greenhouse solutions. Additionally in 2019, a collaboration between Plantlab and Van Gelder led to the Dutch fruit and vegetable supplier maintaining a system of exclusive crops in a completely enclosed environment. The partnership gives Van Gelder a means of providing customers with fresh, nutrient-rich produce in a more sustainable way. PlantLab also expanded its services by opening its first production site in the United States which will allow crops to be grown in new and remarkable environments.
Innovation in the open field
Innovation is not only found in indoor farming but also in the open field. Similar to horticulture, breeders, farmers and technology providers go hand in hand. Companies like Solynta and Aardevo (a joint venture between J.R. Simplot and KWS) are working to deliver high-performing potato varieties through hybrid breeding. The process enhances quality and taste of potato varieties and provides greater yields quicker than ever before.
One of the most notable potato farmers in the Netherlands, Jacob van den Borne, was featured in National Geographic for his partnership with Eindhoven University of Technology, Wageningen University and Research, and HAS University of Applied Sciences. Van den Borne's testing applications of the technologies from these institutions has led to precision agriculture in his open fields, creating an average potato yield of more than 20 tons through driverless tractors, drones and quadcopters.
To bring technologies to market sooner, collaborations are happening internationally, as well. The scaleup AgroCares employs an extensive algorithm-based database to generate data on soil qualities in over 20 countries worldwide (a leaf database is also currently under development for several crops).
Additionally, Washington State University recently signed the Fruit Orchard of the Future Collaboration Agreement with several Dutch government and research institutions, including Wageningen University and Research. The project aims to create a cross-continental network of local testing grounds, pruning robots, precision sprayers and sensors.
An ecosystem of world-class universities and research institutes
Agricultural products and technologies of this caliber require collaboration between food industries, technology providers, government and academia. The Netherlands leads the world with its open and collaborative environment, creating a triple helix of collaborative innovation between these groups.
For many years, Wageningen University and Research has ranked as the world's leading food and agriculture university. Wageningen campus hosts a vibrant ecosystem of research institutes, R&D of leading corporate agrifood companies like Friesland Campina and Unilever, and innovative startups and scaleups. Recently, Japanese farm equipment manufacturer Kubota established an R&D center at Wageningen campus, recognizing the strength in agtech innovations.
A new initiative to accelerate developments in agtech is OnePlanet Research Center — a multidisciplinary collaboration between Wageningen University & Research (WUR), Radboud University, Radboud UMC and nano-technology world-player IMEC. OnePlanet uses the latest chip and digital technologies to contribute to a society in which everyone can live healthily and has access to healthy and sustainable food.
The world is eager for the Netherlands' innovations in agtech. The 2020 Netflix documentary A Life on Our Planet used the Netherlands as a prime example of sustainable agriculture and farming. In the same year, the state of Kentucky signed a partnership with the Dutch to build the world's largest greenhouse — providing farmers with the robotics, mechanization and equipment to produce 45 million pounds of tomatoes on an annual basis.
The Netherlands is shaping the future of farming worldwide. Dutch farmers have had the highest production per hectare for decades. Next to exporting agricultural produce, the country is famous for its expert knowledge on how to sustainably produce food.
Learn more about Dutch agrifood sector here. In case we raised an appetite for more, please get in touch with us.
10 June 2021