How the Netherlands allows cell and gene therapy businesses to scale-up
The Netherlands provides excellent opportunities for cell and gene therapy companies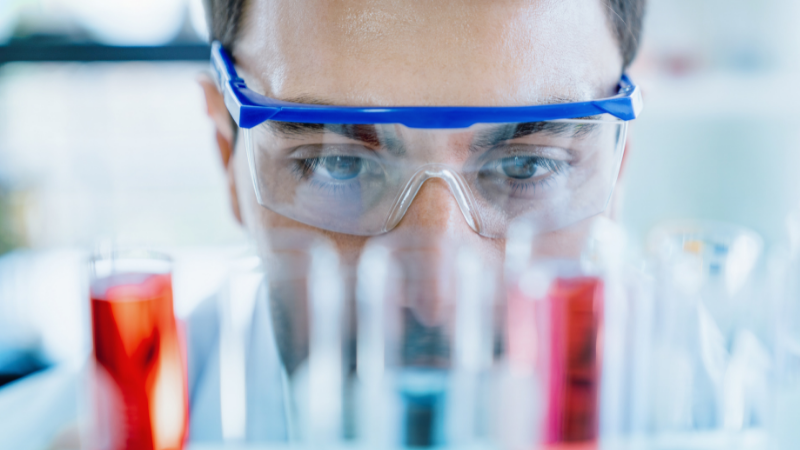 Following decades of heritage as a frontrunner in cell therapy research, a new national pilot factory will be built in the Netherlands to advance the development and manufacturing of promising regenerative therapies, backed by EUR 56 million of investment from the Dutch government. The closely interconnected regions of the country are all eager to collaborate and contribute to providing these break-through therapies to patients as quickly as possible.
In cell therapy, stem cells are extracted and manipulated to execute a task. For example, in CAR T-cell therapy, transplanted T-cells may be programmed to attack tumor cells, or cells may be programmed to grow into human tissue. Whilst the field is very promising, high complexity, laborious processes and high costs all mean that cell therapies are not yet used to its full potential. Further development to advance the specialism requires investment and collaborative innovation.
The Netherlands' high concentration of world-leading research talent, its business-oriented R&D facilities, startups and multinationals, and a supportive government, all make the country an ideal base to develop cell and gene therapy towards commercial viability, helping to treat patients around the globe.
Major investment in cell therapy in Leiden
Support for cell therapy development has continued for projects based in the Netherlands in the past year. In December 2021, the cell therapy consortium reNEW announced that it had received a EUR 300 million investment from Novo Nordisk Foundation.
The consortium will collaborate to get fundamental discoveries translated into stem cell medicine, bringing together the Leiden University Medical Center (LUMC) and LUMC's Netherlands Center for the Clinical Advancement of Stem Cell & Gene Therapies, or NecstGen, the DanStem Institute at the University of Copenhagen and the Murdoch Children's Research Institute in Melbourne.
Business-oriented facilities are key
NecstGen, the incubator facility for clinical advancement of Stem Cell and Gene Therapies, was established in 2020 as part of the pilot factory to further support valorization of innovative cell therapy breakthroughs. The center is open to foreign and Dutch academic, small, and large industrial therapy developers and aims to translate research and early-stage clinical programs into treatments. Paul Bilars, CEO at NecstGen, said: "We established NecstGen because we felt the urgency to facilitate researchers with getting their innovative cell therapies to the market. Many of them have the potential to bring treatments to patients with conditions that are currently untreatable. But that can only happen if they are developed according to strict regulations for a clinical-phase product."
With access to researchers from Leiden University and LUMC for clinical trials, NecstGen can play an important role in helping companies and academia to get their cell therapies from the lab to the patient. NecstGen's facilities are set up according to internationally acknowledged quality standards, aligned with the European Medicines Agency (EMA) and the American Food and Drug Administration (FDA), allowing development and manufacture at a scale that is suitable for clinical trials.
Upcoming center for Innovative Advanced Therapies
Within an hour from Leiden, you find Utrecht Science Park, a hotspot for cell & gene therapy research and the hub where organoid technologies originated.  The Innovation Center for Advanced Therapies (ICAT) will  find its home in Utrecht. This center is focused on catalyzing research and translation of advanced therapies into clinical practice. This hub will act as a collaborative innovation and learning center for students and scientists from industry and academia. It will allow transdisciplinary collaboration where production processes for cell- and gene therapy can be optimized for production according to the highest standards, enabling the development time to be reduced
"Within ICAT, cutting edge technologies like biofabrication, biomaterials and cell and gene therapies are combined into biologically functional constructs and novel therapies. After a production process has been designed in a laboratory setting, it can be optimized in a simulated production setting to ensure that the process meets the necessary quality requirements. When the upscaled production protocol is defined, it can be used to manufacture the product in a controlled environment and in compliance with the applicable guidelines and licenses.," explains Ria Matthijssen, Program Manager Regenerative Medicine at UMC Utrecht.
The concentration of expertise and infrastructure already attracted new startup companies like the US-based biotech company Nanocell Therapeutics.
Joining forces to develop cell and gene therapies
The development of new cell and gene therapies was not only boosted by the national growth fund, but also by a new national platform DARE-NL. The platform brings together knowledge and expertise in the field of cell and gene therapy in one national infrastructure and has received a grant of €5.3 million from the Dutch cancer fund KWF Kankerbestrijding. DARE-NL consists of renowned researchers from UMC Utrecht and the other Dutch university medical centers, the Princess Maxima Center for Pediatric Oncology, the Netherlands Cancer Institute/Antoni van Leeuwenhoek, Sanquin Research and Utrecht University.
Tumor immunologist Dr. Trudy Straetemans of UMC Utrecht is project leader and one of the initiators of the platform:"With this joining of forces, we can make the development and production of new cell and gene therapies easier and faster."
Large-scale manufacturing
The Netherlands is an attractive country for cell and gene therapy companies: the Netherlands was strengthened in the last two years by the establishment of amongst others European cell therapy manufacturing and R&D facilities of Kite, Fujifilm Irvine Scientific and Bristol Myers Squibb (BMS).
BMS will supply European patients suffering from blood cancers. Within a few years, 200 professionals will be employed at their Leiden site. "This region offers many advantages for our production facilities. Not only because of the good reputation of Leiden Bio Science Park and the knowledge and talent that is present here; also because of the excellent logistics both at Schiphol and in the port of Rotterdam" explains Arjen Schippers, Senior Director and Program Head of Europe Cell Therapy Facility on BMS' choice for Leiden.
For BMS, blood samples must first be cooled with liquid nitrogen, brought to the production facility at -150 degrees, and then returned to the hospital under the same conditions. The central location of the Netherlands in Europe and the good infrastructure in the country make transport to and from European patients  much faster, so that treatment is possible in the shortest possible time frame.
An ideal location for export of cell therapies
Within an hour of Leiden and Utrecht, Kite's Amsterdam manufacturing facility provides cell therapies for patients throughout Europe. Kite has chosen the Netherlands as its European hub for similar reasons as BMS. "Before our production facility was located here in the Amsterdam area, the only way Kite could supply patients in Europe with cell therapy, was to fly their cells to and from our production site in Los Angeles", says Louis Van de Wiel, VP of Operations and Site Head for Kite EU B.V.
Van de Wiel continues: "That was not ideal, considering all their options have been exhausted and the people in need of this treatment are critically ill, and often have little time left. Additionally, it really is a precision task transport living cells; this has to be done under very strict conditions in terms of time and temperature control." As this is a tailor-made treatment, as cells need to be taken from a patient and infused back into the same individual, it's clear that cell therapy comes with some unique logistical requirements.
"With Amsterdam Schiphol Airport being a major European transport hub, our location next to it provides us with quick and convenient access to all of Europe, which is crucial to our operation. So, it just makes sense for us to be situated here, in this area." Van de Wiel continues that the arrival of EMA, has been a key driver in the field of life sciences & health: "The Netherlands is increasingly becoming a European hub in biotech and pharmaceuticals. This has given new energy to the exchange of knowledge and the resulting career opportunities."
Future potential
As cell and gene therapies are still a relatively nascent area of research, given that they have only been approved by EMA for the European market since 2020, there are still many opportunities for expanding its potential application areas and for optimizing its production processes.
In addition to extending cell therapies to other forms of cancer, there is also potential in optimizing current production. Arjen Schippers from BMS remarks: "In the best-case scenario, we will be able to work towards a situation in which we no longer use the patient's own cells, but grow general programmed CAR T-cells that are suitable for a large group of patients. This would have far-reaching consequences for the processing time. This would boost the accessibility of these treatments to patients around the world."
The life sciences community in the Netherlands is eager to be part of boosting the access of these promising treatments to patients globally. Interested to learn more about or become part of the life sciences & health sector in the Netherlands? Get connected to the Invest in Holland Life Sciences & Health team.
10 February 2022