6 Sustainability Innovations in the Netherlands
Using the power of tech for a future beyond reduce-reuse-recycle
From prioritization of renewable materials to valuing resources and efficiencies, the Dutch are at the forefront of creating a sustainable future for the Netherlands and the world.
What's the secret? The Netherlands features an open, collaborative environment, bringing together global companies, bright minds, world-class post-secondary and research institutions, and advantageous Government policies.
With a history of sustainable innovation from windmills to cutting-edge tech advancements, here are six innovations highlighting how the Netherlands is paving the way for a sustainable future.
1. Revolutionizing recycling
Companies in the Netherlands are actively developing the tools to recycle plastics and innovating to build smart, sustainable solutions. In fact, Dutch companies and research institutes account for 11.5% of all international patents for plastic recycling technologies within the EU and 6.3% of all European patents for bioplastics. Moreover, the Netherlands has the most plastic recycling patents per million inhabitants.
Foreign firms like UBQ, Itero and Plastic Energy have set up in the Netherlands to access the country's chemical ecosystem, which fosters effective solutions for plastic recycling. Beyond plastics, Re-Teck – a company helping businesses to re-use, recycle and re-purpose electronic devices and equipment – established operations in the Netherlands in 2018 and expanded again in 2022. Similarly, Canadian company Tyromer is giving scrap tires new life from Arnhem. Discover new perspectives supported by our Dutch entrepreneurial mindset.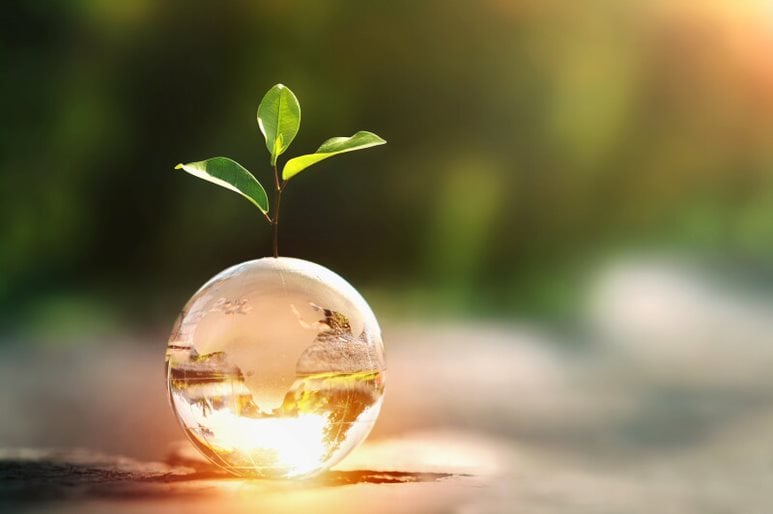 2. A circular mindset
Innovation in the Netherlands yields more sustainable materials to make a positive impact on climate and resource use by adopting a circular mindset. Food tech company ENOUGH recently set up a factory in Zeeland to produce sustainable protein using a side-stream product of Cargill and spurs on a EU consortium to help R&D in fermentation. British innocent opened a CO2 neutral, fully-electric drink factory in Rotterdam in 2021. Additionally, U.S.-based Footprint provides the world's largest packaged food producers with plant-based fiber alternatives to plastic from its R&D center in Eindhoven.
With a circular mindset, Dutch innovators are also turning unwanted waste into useful products. Dutch company Fairphone is making smartphones and other electronics designed to last with recycled materials. By taking ash and biomass normally discarded from factories and turning them into railway ballas and garden tiles, a student team at CORE from TU Eindhoven, is proving that almost anything can have a second life. Finally, Finnish company UPM has plans to establish a next gen biofuels refinery in Rotterdam for turning wood biomass, liquid waste and other raw materials into renewable materials.
3. Better materials for a better Earth
The Netherlands is shrinking the environmental footprint of our clothes. Companies in the Netherlands are making fabrics, like leather, with unconventional, sustainable alternatives: there's US-based Bolt Threads and its mycelium-originated leather in Arnhem, and Dutch startup Fruitleather's mango-based leather.
Dutch company DyeCoo – which has a strategic partnership with Nike – developed and built the first commercially available waterless textile dyeing machines. The company's technology uses recycled carbon dioxide to eliminate the use of water in the textile dyeing process.
4. Next-generation proteins
In early 2022, the Dutch government legalized cultured meat tastings, opening up the door for Dutch innovators to accelerate their development of alternative protein. It marked another step in the Netherlands' mission of advancing the protein transition, catalyzed by organizations like Foodvalley NL and AKK, a Swedish-Danish producer of vegetable oils and fats, which established a Global Center of Excellence for plant-based foods in the Netherlands.
Companies like Upfield and Beyond Meat are also actively investing in research and production centers in the Netherlands, and British plant-burger and vegan sausage maker Meatless Farm opened a new production hub in Almere, to serve European customers. Alternative proteins are widely recognized as being the effective solution to feed a growing planet.
5. Breakthroughs for batteries
An ecological and organic-based solution to batteries could be a reality thanks to a Dutch team out of Groningen University. By opting for organic materials instead of metals, these breakthroughs could revolutionize the future of portable energy sources. Other Dutch startups like LeydenJar and Lionvolt are gaining recognition for their approaches to creating the batteries of the future.
International companies also know that the Netherlands is a leader in energy, which is why Germany-based Heraeus moved its production site to Rotterdam to produce fuel cells and batteries. The partnership between research and industry leaders is the winning strategy for creating solutions that are both sustainable and scalable.
South African company Zenon Energy, which has developed a proprietary technology that gives batteries an extra-long life, also has a production facility in the Netherlands. Sekisui is also serving the increasing demand for thermal interface materials for battery manufacturers and automakers from its plant in Roermond.
6. Smart mobility
Already known as one of the top global leaders in electric vehicle (EV) readiness, the Netherlands is focused on smart mobility for the future – from electronic and solar vehicles, to innovating cycling culture and sustainable aviation fuel.
The Netherlands is home to the Automotive Campus in Helmond, where homegrown and global talent and companies are collaborating to design tomorrow's vehicles. The Dutch smart mobility ecosystem is accelerating with companies such as Heraeus Battery Technology, Hyzon Motors and ABB recently choosing to invest in Holland.
Across the board, these developments are part of the Dutch innovation ecosystem which fuels technological breakthroughs, encourages international cooperation and supplies people with the solutions they need to thrive in the 21st century. Companies choosing to invest in the Netherlands are contributing to the local innovation ecosystem, benefiting people and the planet.
Connect with NFIA to learn more about how international companies can find fertile ground in the Netherlands to strengthen knowledge and skills.
24 August 2022